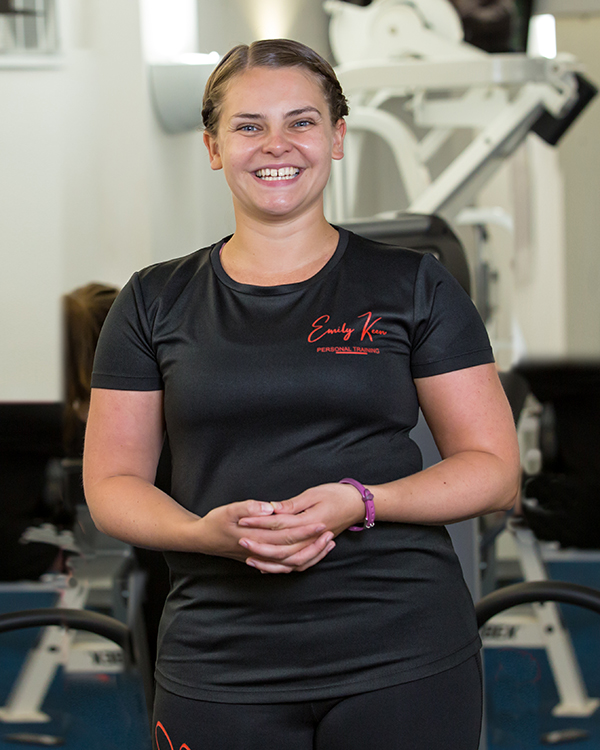 Hi, I'm Emily and I'm here to help you take the next steps to a healthier, happier you.
REPS insured instructor
A Master of Science (MSc) in Sport and Health Science
A Bachelor of Science (BSc) in Health, Exercise and Physical Activity
Qualifications specialised in Pre and Post Natal Exercise
Qualifications specialised in GP Exercise Referral
Health and fitness can mean different things to different people – a change in body weight, a new personal best, a reduction in medication, an improvement in distance, an increase in strength, an all clear from a medical professional – I can help you achieve these!
Every session, class and workout is specifically designed for you, using a wealth of academic knowledge and years of practical experience. Regular monitoring along with nutritional and lifestyle based advice will aid continuous progress and keep you on track.
As your trainer I will ensure the journey towards your goal is supportive, challenging, fun, adaptable, interesting and realistic; and yes exercising can be all of these things.
1-to-1 workouts, group sessions, home exercises, outdoor training.
Fat loss, body confidence, rehabilitation, balance and coordination, cardiovascular endurance, pre & post-natal, muscular strength, anxiety.
Where do you want to exercise? What do you want to work on?
When should you start – Today!
Contact me for further information regarding prices and availability.